11th Düsseldorf Symposium on Decision Neuroscience (DSDN)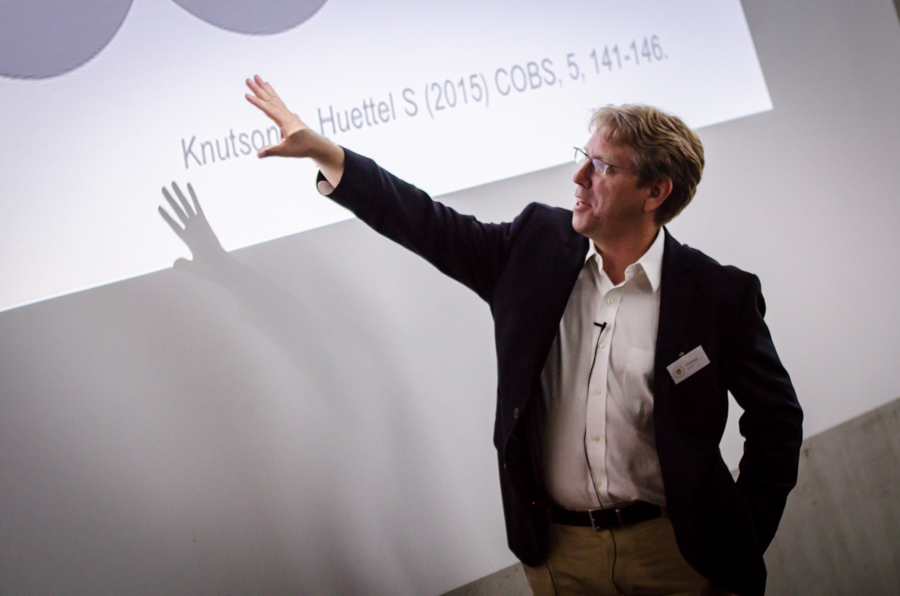 We are excited to announce the 11th Dusseldorf Symposium on Decision Neuroscience. This year's symposium will be on Friday, June 10, 2022. It will be a hybrid event, the venue for in-person attendance is Haus der Universität, Schadowplatz 14, 40212 Düsseldorf.
The virtual and in-person participation is free of charge. To register, please send an , stating your name, your affiliation and your academic position (position not mandatory). Please also indicate whether you want to participate in-person or virtually.
You can download our flyer with the program and all session and venue details here.
This is our program:
Speaker
Title

Mark Walton
Department of Experimental Psychology, University of Oxford UK

Neurochemical influences over decision making: Tracking reward prediction in action

David Stephens
Department of Ecology, Evolution & Behavior, University of Minnesota, USA

Why experience matters: the evolutionary statistics of behavioral plasticity
Rosemarie Nagel
ICREA - Universitat Pompeu Fabra – BSE, Spain

Behavioral Game Theory and Neuroeconomics in Simple Interactive Situations

Karin Roelofs
Donders Institute for Brain Cognition and Behavior, Radboud University, Nijmegen, NL

Human defensive reactions and their role in decision making